Tents for Corona treatment, first aid tents!
Emergency tents, medical treatment tents, waiting tents
To help cope with the current situation, we have tents on offer specially designed to
support medical staff
, above all for the following purposes:
Temporary emergency accommodation
Mobile temperature monitoring
First aid tents
Waiting and/or medical treatment tents
Various sizes and features
are available.
We'd be pleased to make you an offer tailored to your individual situation in terms of space available and requirements.
Feel free to contact us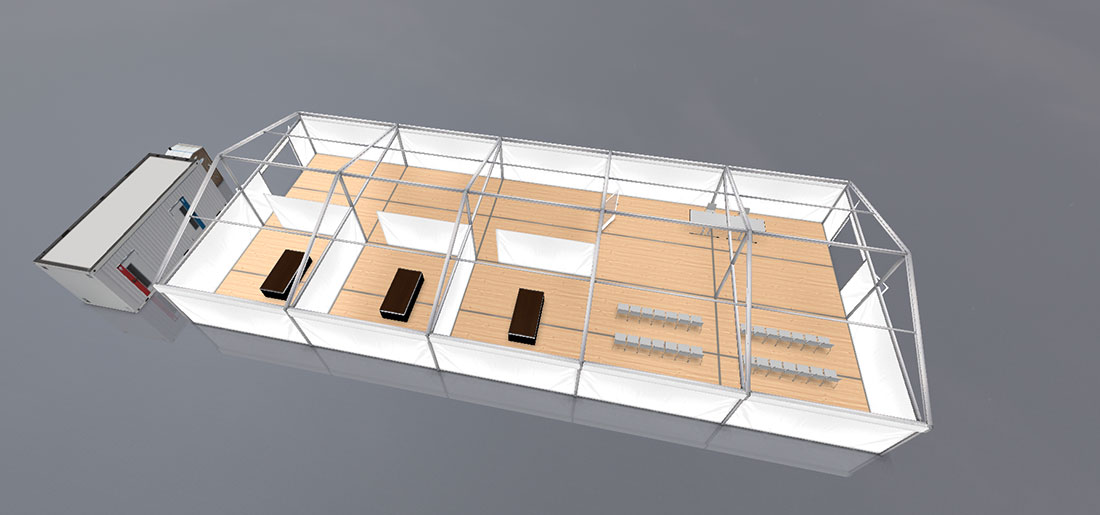 This is a photograph of a temporary tent at the Ilm Clinic in Pfaffenhofen that went into operation on 16 March 2020